Regular price
Sale price
$185
Unit price
per
Sale
L'achat de vin doit être combiné à un article du menu gastronomique.
Home delivery in Quebec

Must be combined with a meal or menu
More information

Après avoir passé trois ans en compagnie du très grand Philippe Pacalet pour en apprendre plus sur sa philosophie et son amour des terroirs, Fanny a repris les rênes du vignoble familial en 2005, à l'âge de 25 ans. La jeune vigneronne a rapidement gagné le respect de ses pairs par son approche méticuleuse sur les plus grandes appellations de la Bourgogne. Le vin est délicat mais presque éternel, sur des arômes de cerises fraîches, de fleurs sauvages. Véritable coup de cœur chez Menu Extra, cette cuvée entre dans la gamme des bouteilles à avoir sous la main pour un accord parfait et impressionnant avec la perdrix en sarcophage.
View full details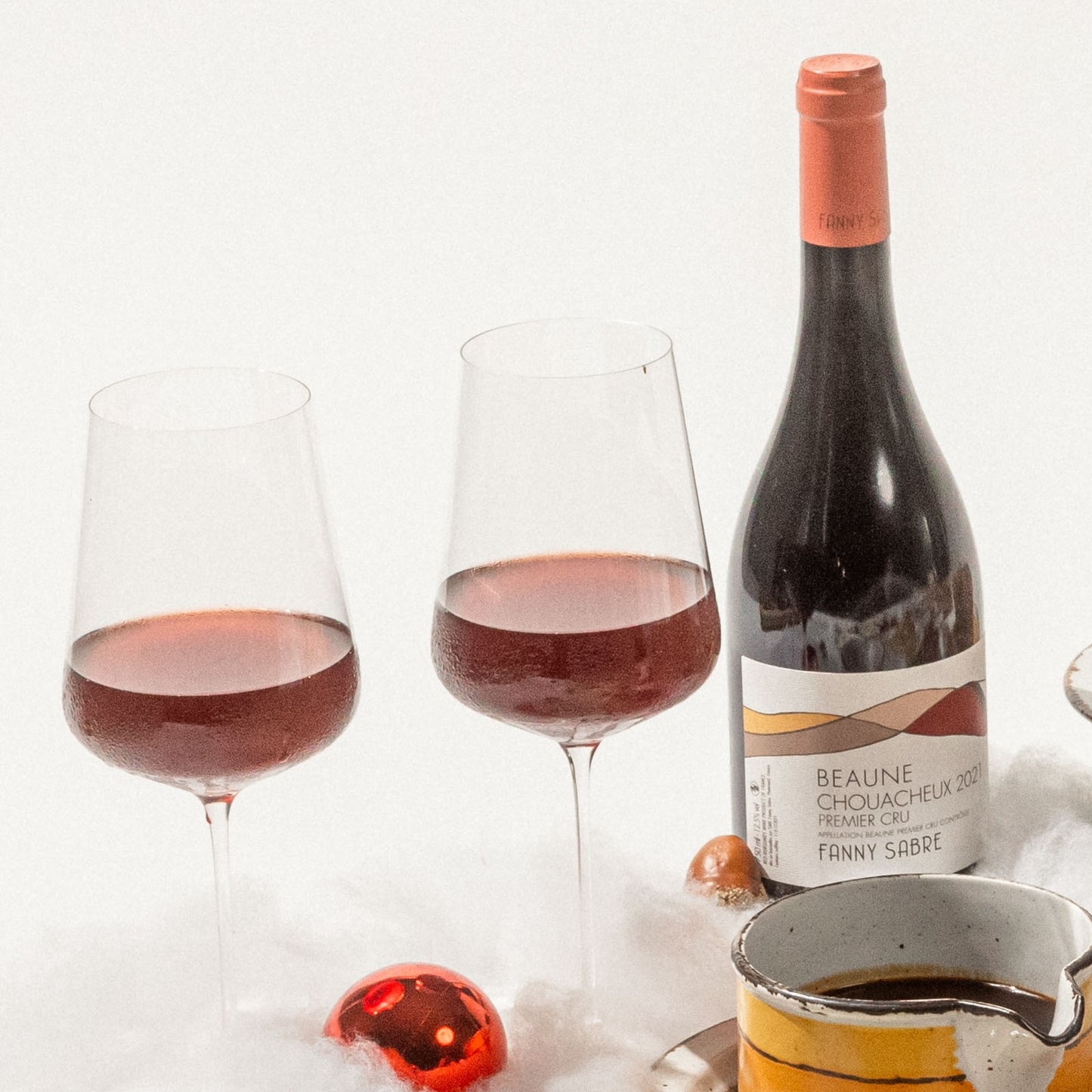 Suggested pairings
Entrée | Deux personnes

Regular price

Sale price

$30

Unit price

per

0

Entrée | Deux personnes

Regular price

Sale price

$125

Unit price

per

1

Plat principal | Deux personnes

Regular price

Sale price

$75

Unit price

per

2