About us
Menu Extra's mission is simple: to share its expertise in cooking gourmet meals for the home and create complete experiences to be enjoyed in the comfort of your own home.
With precision and camaraderie, our two renowned chefs, Francis Blais and Camilo Lapointe-Nascimento, transport you into their world with unique and delicious ready-to-eat dishes, delivered to your door and easy to assemble.
Francis Blais
Co-founder and co-executive chef
Winner of "Top Chef Canada"
Former chef at Montreal's Le Mousso restaurant, Francis Blais is the very first Quebecer to have won the country's most important televised culinary competition, Top Chef Canada, in 2020, at only 27 years old.
Having started as a dishwasher at the age of 17 at the restaurant Chez Delmo, the path taken since then has proven itself. A graduate of the ITHQ, Francis has had a series of professional experiences at the greatest restaurants in Montreal (Maison Boulud, Le Mousso), Copenhagen (Kadeau), the Faroe Islands (Koks) and Berlin (Ernst).
With his generous spirit, the co-founder and co-executive chef of Menu Extra is a creative force armed with culinary skills that allow him to create dishes with emotion and flavor. A go-getter, Francis Blais overcomes every obstacle with ease, taking pleasure in conceiving innovative solutions for Montreal's gastronomy.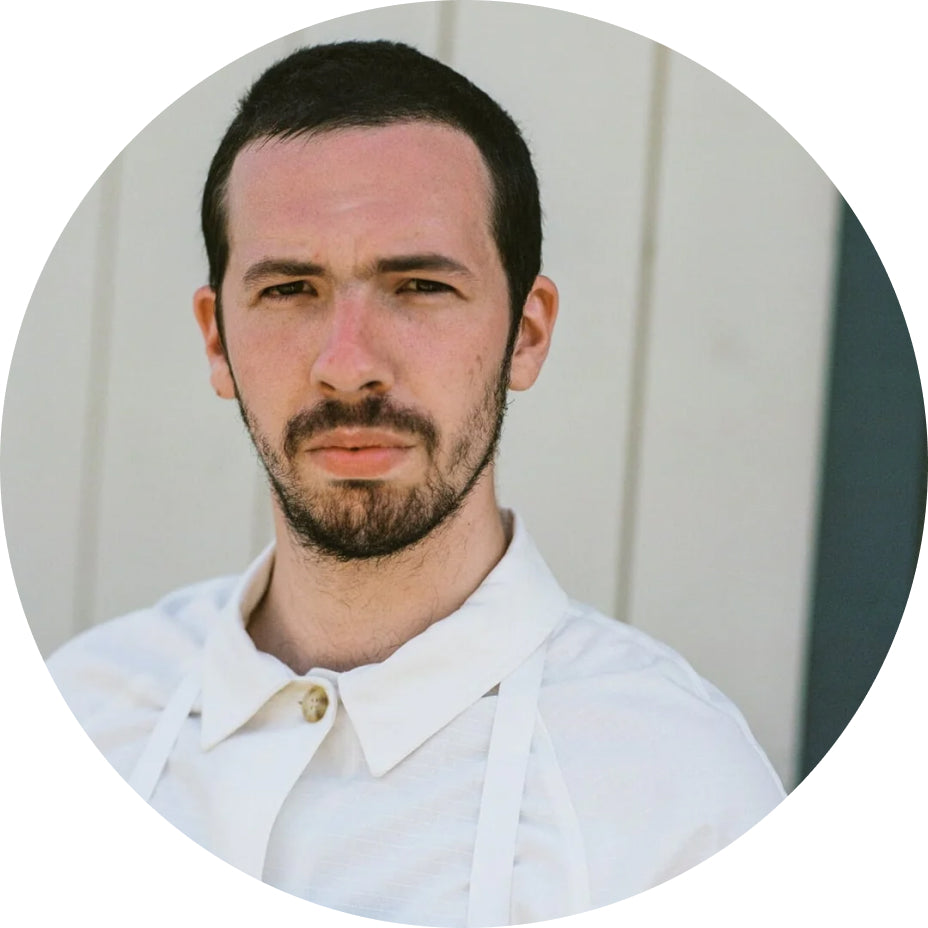 Alexis Demers
Sommelier and maître d'hôtel
For Alexis Demers, sommelier and maître d'hôtel at Menu Extra, wine and customer service hold no secrets. After a few years of working in the restaurant industry and studying at the ITHQ, Alexis joined the team at Le Mousso restaurant and met his future partners Francis Blais and Camilo Lapointe-Nascimento.
Eager for knowledge and field experience, Alexis travels regularly in order to learn more about natural agriculture and especially to meet winemakers and connect with their visions. With this background, he decided to go into business and participate in the creation of a project that would reflect his ambitions and those of his colleagues.
Sensitive, smiling and very attentive to his environment, Alexis Demers supervises the Menu Extra experience by participating in the management of the group and by creating the wine lists and pairings.